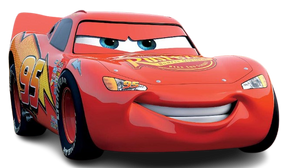 Hello there, <insert name here>. My name is Fernanxa, I am the Vice President of this wiki and the Roles/Resources founder. I came to this wiki to make it more better quality and improving the community itself. The Cars franchise is one of my favorite movie franchises of all time.
My gmail address is fernanxa2365@gmail.com if you wish to contact me for Business/FANDOM/Discord inquiries.
About me
I am a big fan of the three movies, Cars, Cars 2, and Cars 3. I am really looking forward in seeing the Pixar Cars series, which is titled "Cars: On the Road". I bet it is going to be great. I was at first a random user at this community but when I registered myself, users knew who I was. When I came here, I wanted to help out and contribute to the wiki like the other users. So I'm trying the best I can to help out! Since then, I spent lots of time on here and helped.
I also have LOTS of die-casts from the Cars Franchise. I also play the videogames as well, such as Cars 3: Driven to Win, Cars 2: The Videogame, and Cars: Fast as Lightning. I really love playing the games, watching the movies, and watching Cars: Toons.
Other user profiles